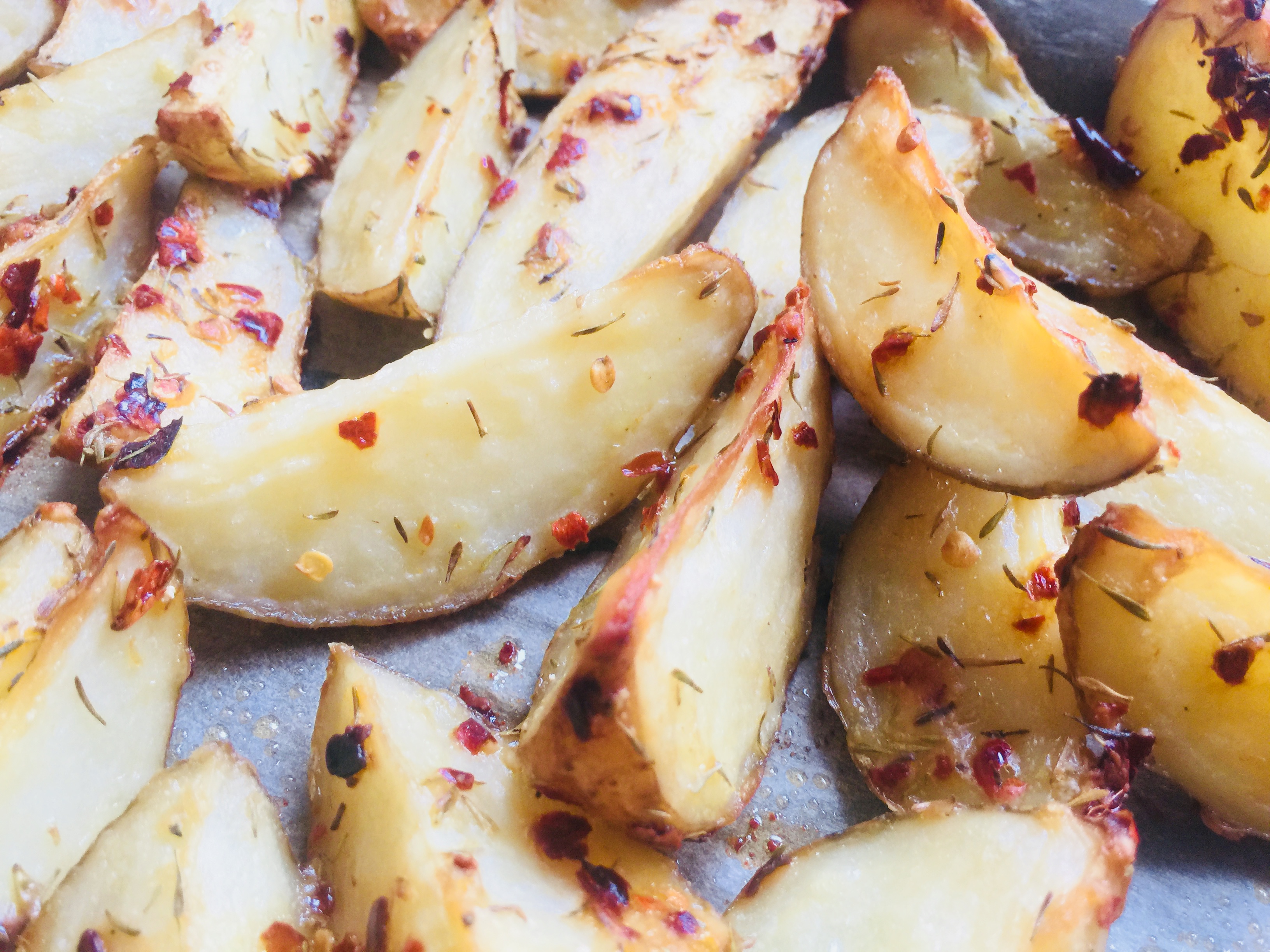 I love to experiment with potatoes. Just like many families, potatoes are one of the foods eaten routinely and in such quantities that it constitutes a dominant portion of a standard diet in my family.
My spicy wedge potato is just right for the weather, it is easy to cook and it does not cost a lot. You only need few ingredients which are available locally. I cooked my potato with skin on due to their many nutritional benefits.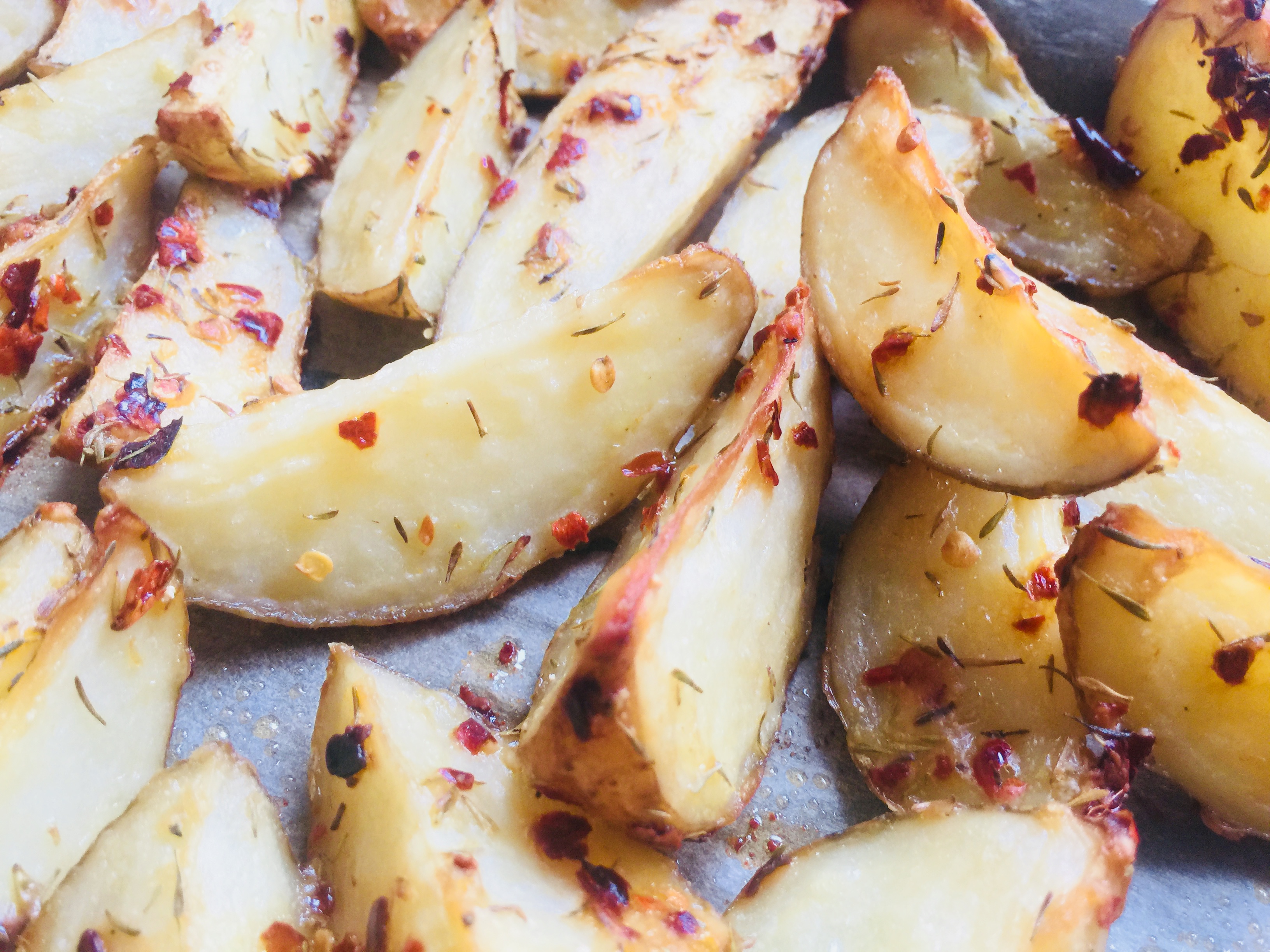 Potatoes are naturally gluten-free and they're packed with nutritional benefits needed for a healthy lifestyle. Potatoes are one of the world's most versatile vegetables. Potatoes are a great substitute for pasta, rice, bread and other grains.
Eating potatoes with the skin added more nutrients to your diet.  A  medium-sized skin-on potato gives the body more potassium than a banana, fibre, magnesium, vitamin B6 and nearly half of your daily value of vitamin C. Potatoes have no fat, sodium or cholesterol.
The chilli gives this recipe a kick and it has been proven to help the body fight cold and flu-related symptoms.
To make my spicy wedge potatoes, here's what you need.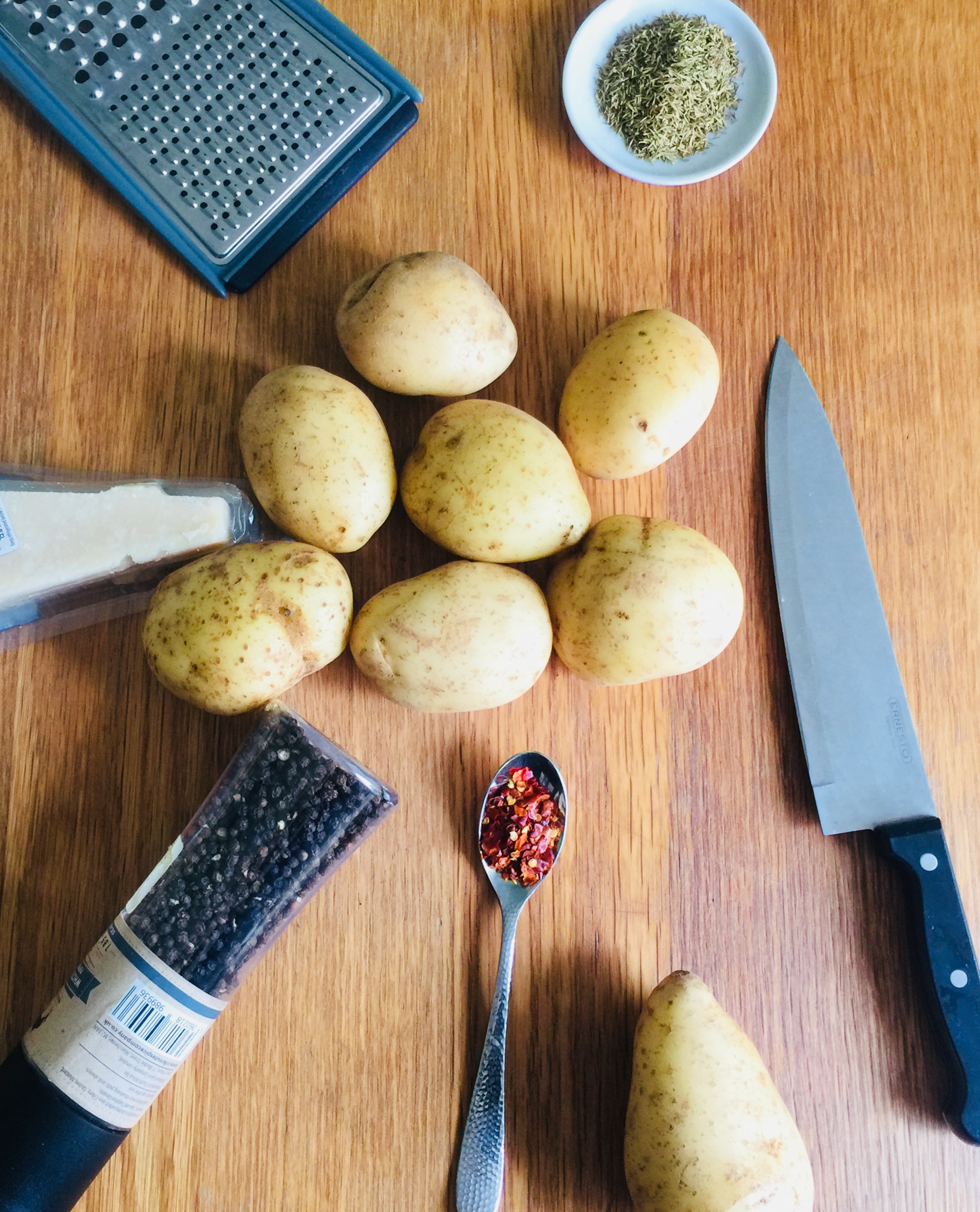 Potatoes ( I chose Maris Piper for its crispiness) 1.5 kg
Chilli flakes ( as desired)
Black Peppercorn (as desired)
Mixed herbs (2 teaspoons)
Parmesan cheese
4 teaspoons of olive oil
Salt ( a sprinkle)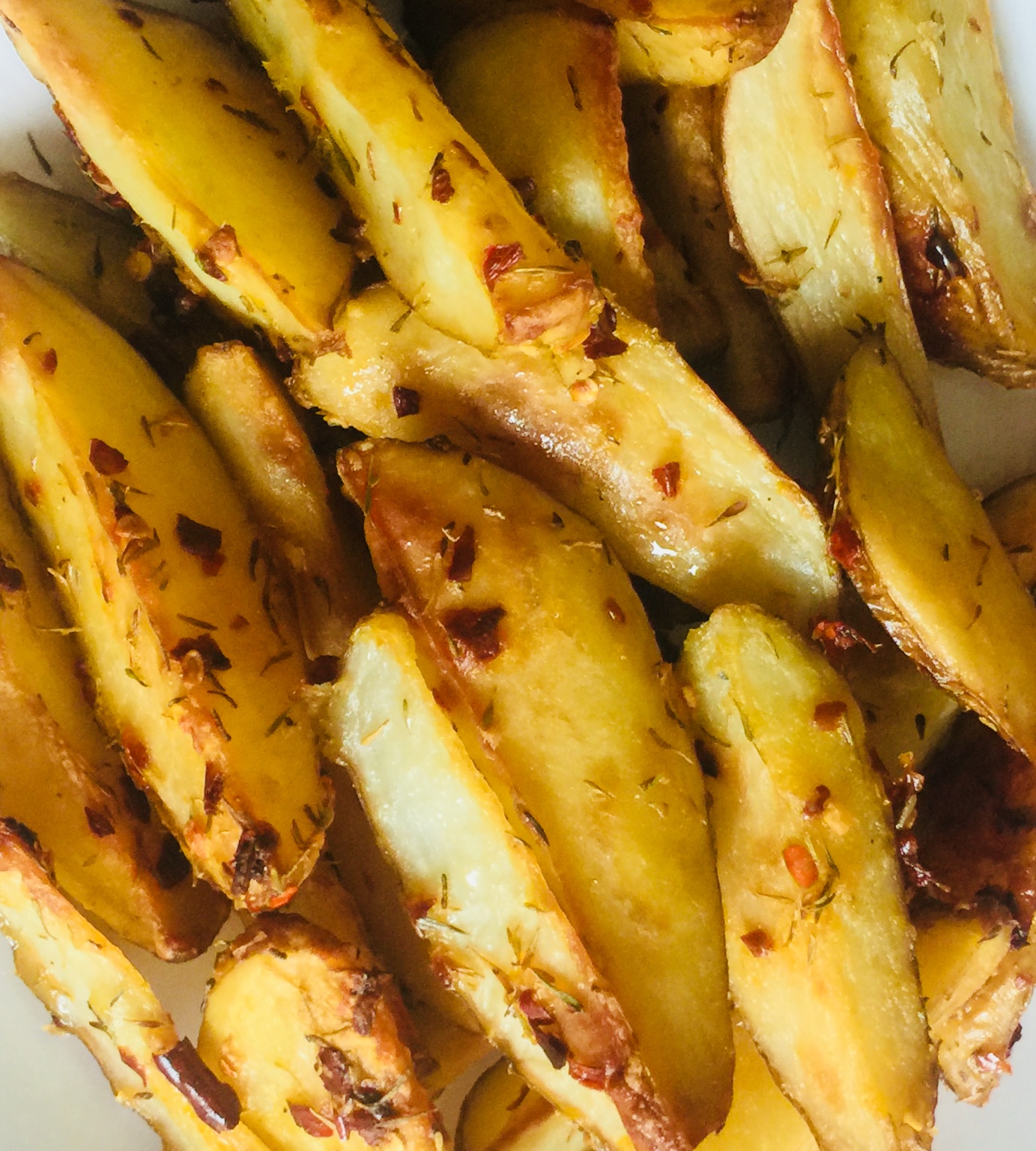 Preheat the oven to 180 C.
To start with, rinse your potatoes, cut each one in half, then halve each half again.
Grate your parmesan, to your grated parmesan add mixed herbs, cracked black peppercorn and chilli flakes. Give the mixture a stir.
Toss each wedge potato into the parmesan mixture until fully coated.
Arrange each coated wedge on a baking tray in a single layer with skin side down. Drizzle with oil.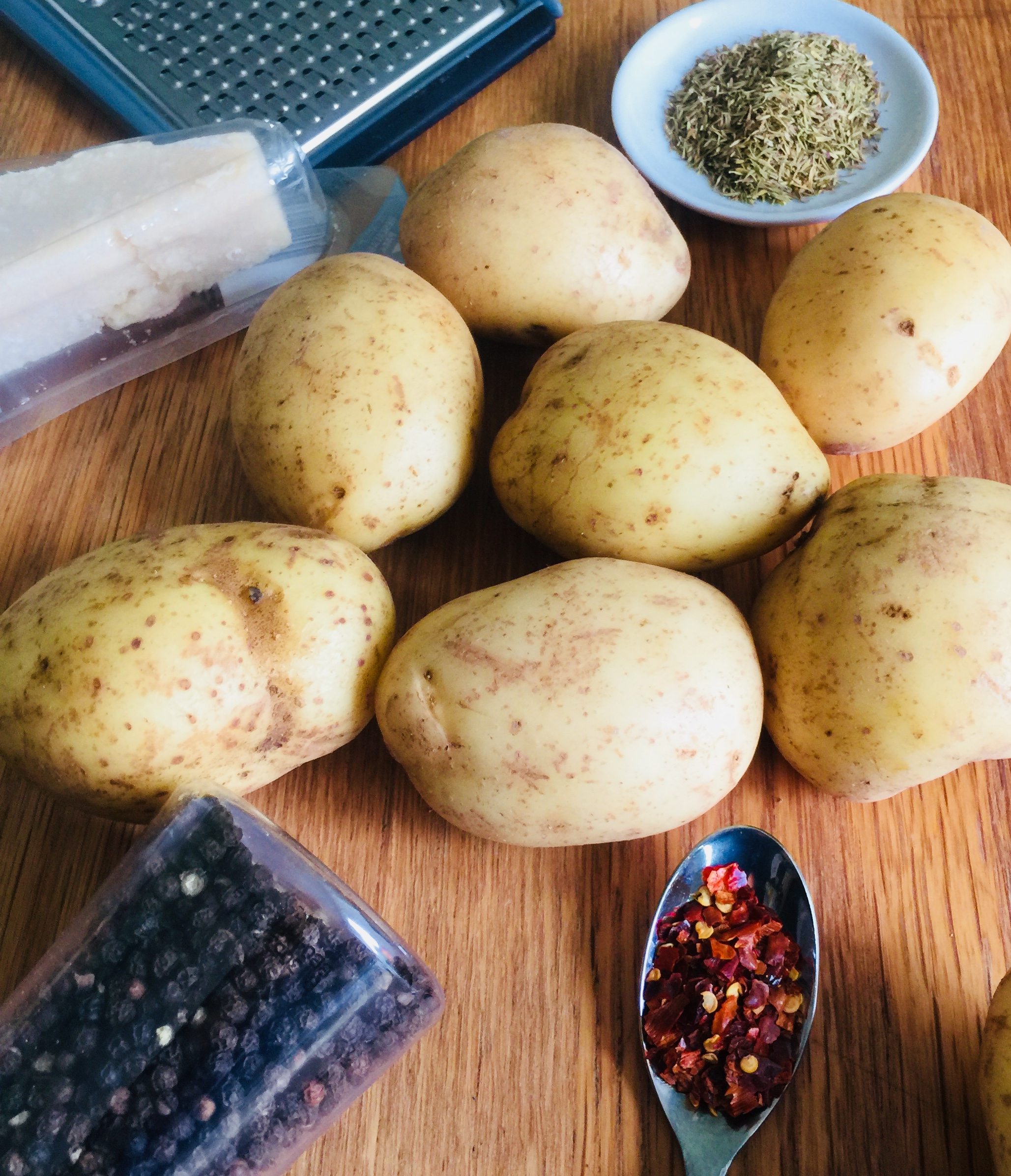 It might be helpful to spread a single layer of a baking sheet on the tray. This is to prevent the wedges from sticking to the baking tray.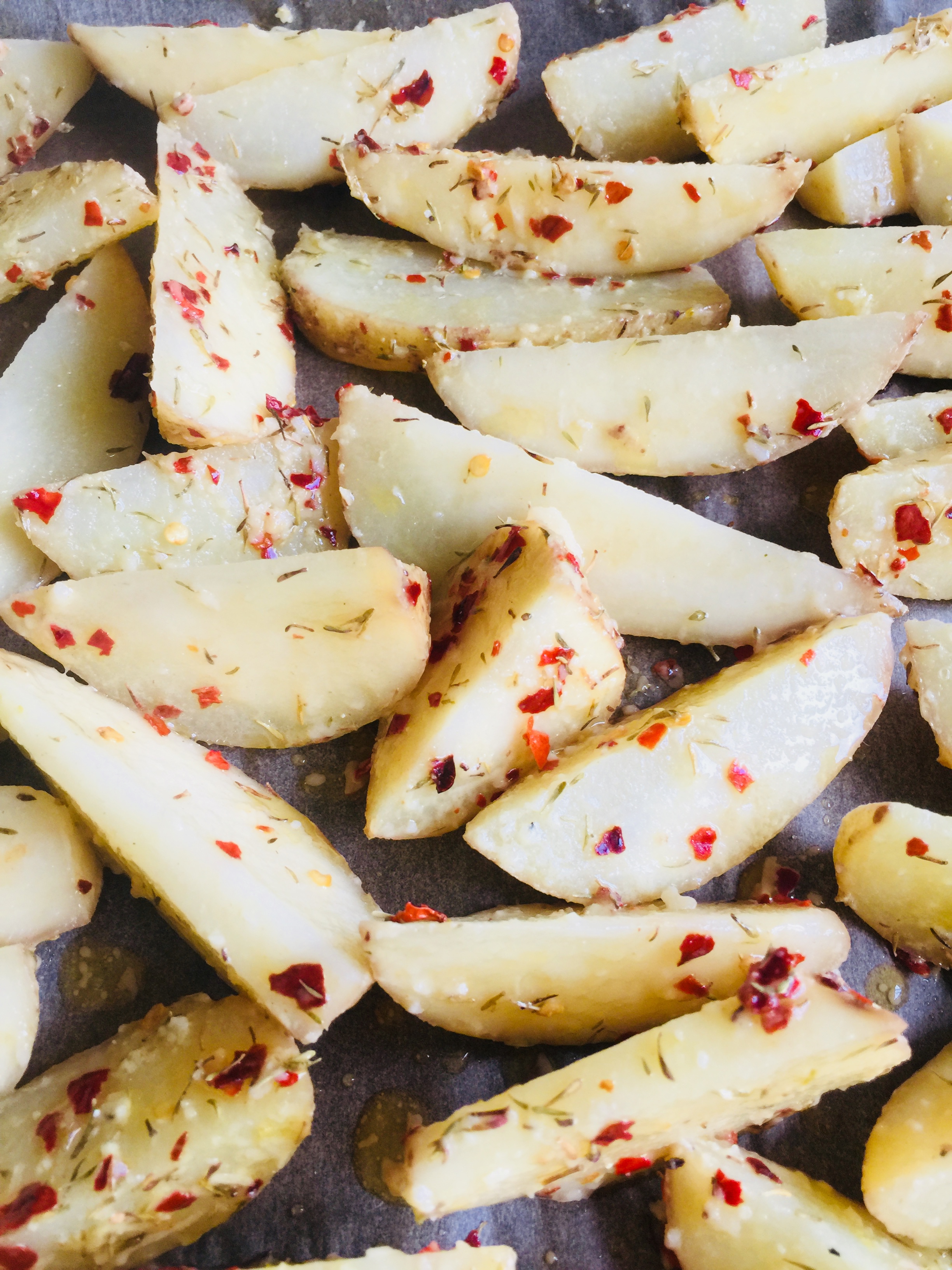 Bake for 30 minutes until the wedges are tender, crispy and golden.
Enjoy.